EAST is a free, annual, self-guided art event spanning across two weekends in November. Through collaboration with the community, it provides opportunities for the public to meet the makers: the local artists and artisans who drive Austin's vibrant creative culture. Be sure to visit the 15 artists who have been participating since the beginning.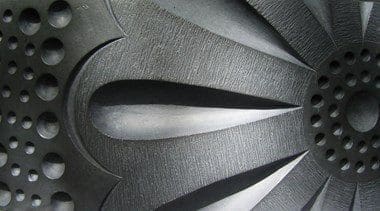 1 Come join Kincannon Studios (as Archaic) as they celebrate the sculpting of BLACKBIRD, in the spirit of "Please Touch the Art Movement." Commissioned by the City of Austin Art in Public Places, this large-scale artwork will nestle into Republic Square Park. Meet the artists, excavate a song, and savor the delights available.
Nov. 12, 2-9pm
2601 E. 5th St.
kincannonstudios.com
---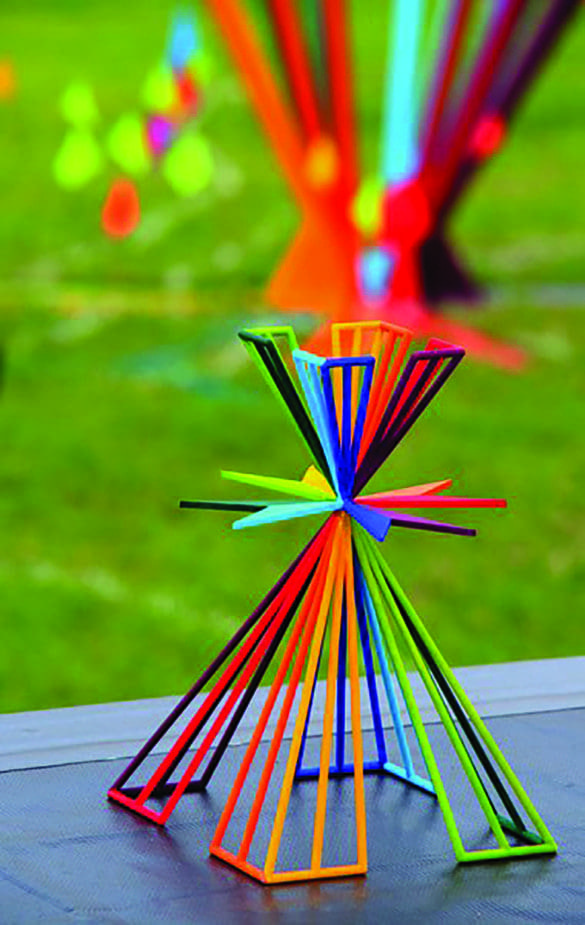 2 Fisterra Studio by Jennifer Chenoweth is "Ready for Now," the theme of Fisterra Studio and guest artists' work. Fisterra invites you to enjoy their community art party with an open house and studio, sculpture, drawing, painting and contemporary media.
1200 E. 2nd St.
fisterrastudio.com
---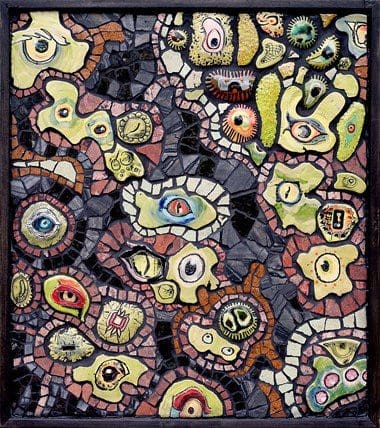 3 Ryah Christensen is capturing movement, subtlety in depth of paint while working with the solid, durable materials of glass, stone, and porcelain tile. Her work strives to wear its labor plainly and to pay homage to the individual's humble place as one thread woven into life's tapestry.
1180 Pandora St.
1180pandora.com
---
4 Susan Wallace's studio is again open for EAST.  Large scale commissions and stellar grillwork for residential clients has kept her out of the limelight. In celebration of her return, there will be prototypes and sample grillwork for sale. 2012 E. 16th St.
susanwallace.net
---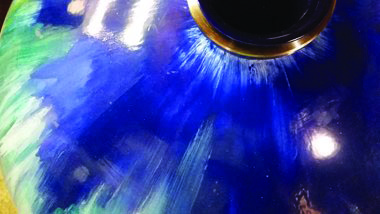 5 Hawkeye Glenn is making some metal, wood and stone lures. Kind of like fishing lures… but sculptures, kind of like religious… but serious, kind of funny… but art.
405 Springdale Rd.
blacksmithindustries.com
---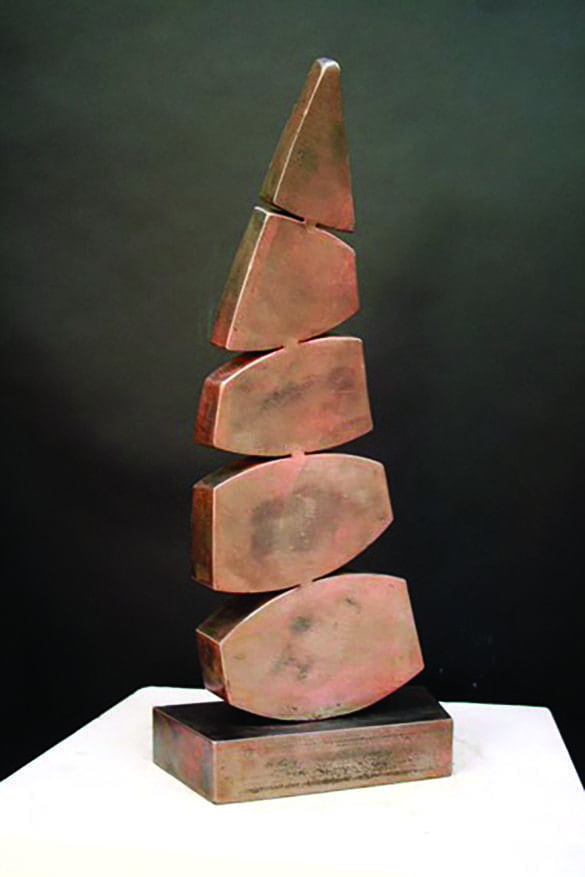 6 Sun McColgin's current series of sculptures are a metaphor for the fragility of what is often taken for granted as being indestructible. Much like a single drop of water can find its way into a crevice of rock and freeze–slowly the crack grows until the rock explodes and shears away. He's attempting to recreate atlantic pharmacy long beach ca this process: to celebrate the passage of time and lost memories and the promise and beauty of what will be shaped by the unseen forces of the future.
5305 Bolm Rd.
1180pandora.com
---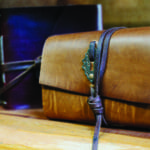 7 Mychal Mitchell's studio, Iona Handcrafted Books, will be the best smelling one on the tour guaranteed.  They've got old bookcases full of gorgeous leather journals and albums. This is where the magic happens y'all!
701 TillerySt.
ionahandcraftedbooks.com 
---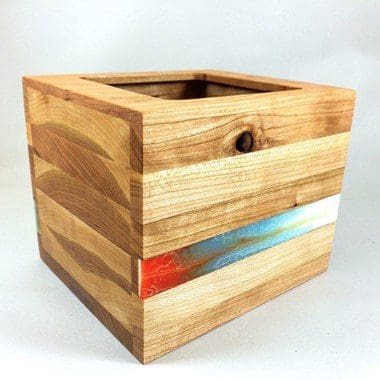 8 Brian David Johnson has been exploring wood craft since opening his own studio in 2002 at the Splinter Group Cooperative. In February of this year, he moved down the street establishing Cloud Tree Studios & Gallery. In addition to handmade wood decor offerings, BDJ Craft Works will be showing new sculpture and wall pieces.
3411 E. 5th St.
bdjcraftworks.com
---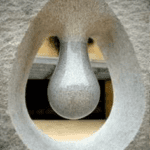 9/10 Visit Philippe Klinefelter and Sunyong Chung (Ginko Studios) space where they live and create beautiful art. Philippe primarily creates large-scale sculptures in wood, metal and stone. Sunyong works mostly with colored porcelain to produce table wares, tiles and sculptures.
800 Gullett St.
philippeklinefelter.com
ginkopottery.com
---
11 Jana Swec (as part of Sodalitas): explore the paintings that keep her mind fresh and her body dirty.
5305 Bolm Rd.
littleswec.com 
---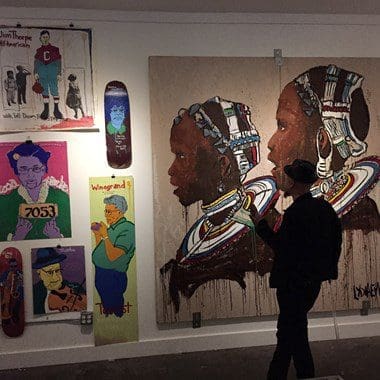 12 Barry George has been creating found object art from his studio since 1987 using welding and forging techniques. Often his work is created for the yard or garden but some works are fine rusty yard art.
204 Attayac St. 
---
13 Leona Gallery (formally Obsolete Industries) is curated by Billy Bishop, Lydia Emily, Josef Kristofoletti, and Tim Kerr, all striving to bring new and innovative works of art to Austin. Allow the gallery to inspire you to make and enjoy art.
1700 E. 12th St.
leonagalleryaustin.com 
---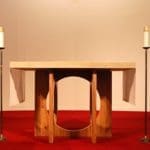 14 Macek Furniture Company is the design and custom fabrication workshop of Mark Macek. Each piece has been made individually, with particular care given to the materials and fabrication processes. Most projects are one-of-a-kind commissions.
405 Springdale Rd.
macekfurniture.com
---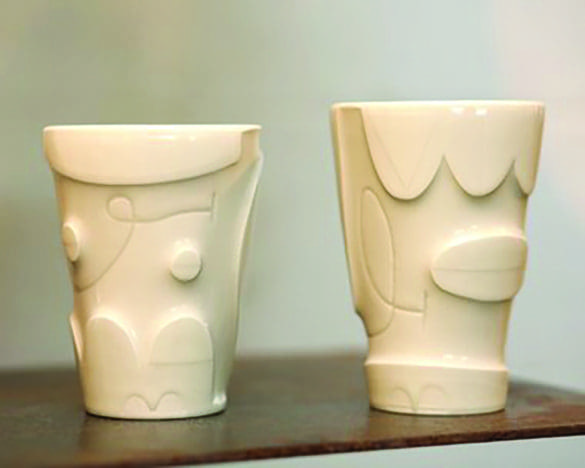 15 Ryan McKerley creates porcelain pottery, using a technique called water carving. He looks to mass-produced glass, metal and plastic for inspiration just as much as to contemporary and historic pottery.
2710 E. Cesar Chavez
ryanmckerley.com